Virga Woodworking Artisan Contractor removes the guesswork of selecting the best tradespeople for your custom home project.  From start to finish, we hand select the best possible companies, manage their performance and keep your project right where it needs to be: on time and on budget.
We do it for you.
As with any large home project, a myriad of variables are mixed with multiple trades.  Professional services and tradespeople will come and go. Mistakes inevitably arise without a main-point person there to monitor and manage time, material and performance.  We've seen it happen 1st hand, the gap for accountability grows and fingers start getting pointed.
Benefit from our years of experience and enjoy the benefits of a worry-free project; in fact, we've developed a building process that makes it enjoyable for all parties involved.
General contracting is just too general.
Originally designed for our private clients, who'd rather to not engage various contractors, but rather focus on career and family goals and prefer us manage the project from start-to-finish.
Now you can, too.
When the stakes are as high as your expectations, having the right group on your side isn't an option, it's a necessity.  If you prefer your construction project to have structure, clear communication and something you can be proud of,  perhaps we should talk.
About Virga Woodworking
Virga Woodworking has been serving clients in Westchester County and Fairfield County for nearly a decade.  Our specialty is custom cabinetry, custom furniture or building your custom home from the ground up.  We are also a home improvement company, so even if it's not a custom project, per se, we still stand ready to make your next project as easy as we make it look.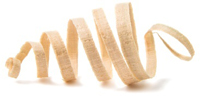 Complimentary Consultation
Let's talk about how our Artisan Management program will help your next project.
Click here 
---
What our clients say
I've had my fair share of general contractors – too many projects, not enough attention.  What I was looking for was a personal approach to my project. I knew my material spend was large, my time line was short and I had very little room for error.  Anthony's program did just what it promised and I couldn't be happier.