To most, the kitchen is considered the "center" of the home, where folks gather to spend time over a meal, try a new recipe or bake a beloved family dessert.  As remodel plans begin to take shape, we'll be there to embrace your vision, help you prioritize your wish list and also guide you in what's possible, both structurally & financially.
Fail to plan and you plan to fail.
Planning your kitchen renovation will require just that: planning.  Just about every trade has their place along the journey to completion. Would you benefit from a temporary kitchen or will you be moving out for awhile?  If you're really brave (and patient) you'll stay with the work being done. These are just some questions, before a Sledge Hammer even gets picked up.
Precision is of the utmost importance.
From traditional to contemporary and everything in between, we've worked with some of the areas most highly regarded kitchen designers and well-respected cabinet manufacturers. Whether you're modernizing, adding functionality like an extra oven, or simply going for a new look, we can help you make your kitchen remodeling dream a reality.
Measurement off by just a fraction can mean major derailment of the project.
If this sounds daunting, we've designed our Artisan Contractor service that removes you from the day-to-day interactions and headaches of trying to manage the project yourself.
About Virga Woodworking
Virga Woodworking has been serving clients in Westchester County and Fairfield County for nearly a decade.  Our specialty is custom cabinetry, custom furniture or building your custom home from the ground up.  We are also a home improvement company, so even if it's not a custom project, per se, we still stand ready to make your next project as easy as we make it look.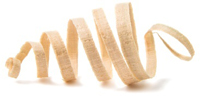 Complimentary Consultation
Let's talk about the details of your kitchen remodel project today!
Click here 
---
What Our Clients Say
Our kitchen remodel project took a lot longer than expected, largely due to our town's building department.  Anthony and Ney took the time to meet with the building inspector to keep the project moving along.  All in all, we are really happy with Anthony's work and even more happy with our kitchen.
May & Sal V.