When tear downs aren't a viable option, you may want to just remodel your home.  Sure, there are challenges and often surprises along the way that may seem to dilute your vision, luckily for you we've successfully remodeled numerous homes- there's always something we can do.
Planning is key.  
Now is the time to consider all options from zoning laws and desired space to budget and time-to-completion.  Remodels offer a great way to take what was once a waste of space or poorly designed area and apply some cleaver considerations to make space more visual, structural, and functional. We'll help you think ahead for resale or how the needs of your family's may be very different in a few years.  
Execution is paramount.
It's a process, that's for sure. With a well-thought out plan, the transformation is ready to begin. All tradespeople, material suppliers and anyone else in the sphere of construction must be ready to perform their part.  Whether it's room-by-room, so you can still occupy your home or an all-at-once remodel, how it's done makes all the difference. 
 About Virga Woodworking
Virga Woodworking has been serving clients in Westchester County and Fairfield County for nearly a decade.  Our specialty is custom cabinetry, custom furniture or building your custom home from the ground up.  We are also a home improvement company, so even if it's not a custom project, per se, we still stand ready to make your next project as easy as we make it look.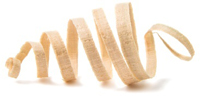 Complimentary Consultation
Get in touch today and let's talk about the details of remodeling your home.
Click here 
---
What Our Clients Say
Making the decision to remodel our home wasn't easy.  We interviewed several contractors, talked to family and friends and were referred to Anthony Virga.  We are very happy and glad we made the decision to work with him and his team.
Danny & Melissa