It's been said, a woman can never have enough shoes.  That's not up to us to decide. We just want to make sure she has enough room for all of them, plus other clothes and accessories.  And for the men, we'll do what we can to get you some space, too.  If you're thinking His and Her's, so are we.
About Virga Woodworking
Virga Woodworking has been serving clients in Westchester County and Fairfield County for nearly a decade.  Our specialty is custom cabinetry, custom furniture or building your custom home from the ground up.  We are also a home improvement company, so even if it's not a custom project, per se, we still stand ready to make your next project as easy as we make it look.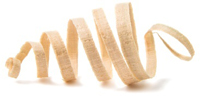 Complimentary Consultation
Get in touch today and let's talk about the details of your next project.
Click here 
---
What Our Clients Say
For our 5th wedding anniversary, I surprised my wife with a brand new closet while she was traveling on business.  Now she has a walk-in closet that most woman dream of.  Anthony and his team were real champs throughout this and did a fine job at keeping it under the radar.  Very satisfied with their work.
Paul K.