If you're like many of our clients, the Master bedroom is considered  your sanctuary – a place to rejuvenate after a long day.  For a place of such importance the space should be to your liking and rightfully so.  
Your personal space, to fall apart and regroup before facing the world.
With the right amount of planning,  French Doors to a small deck for morning coffee becomes very real.  Ambient lighting tucked away in Tray ceiling for relaxation or increase the space for a separate sitting area, it's yours and you can have it.
How you wake and how you rest are all up to you.
When looking to remodel your master bedroom, there are many options that you can have.
About Virga Woodworking
Virga Woodworking has been serving clients in Westchester County and Fairfield County for nearly a decade.  Our specialty is custom cabinetry, custom furniture or building your custom home from the ground up.  We are also a home improvement company, so even if it's not a custom project, per se, we still stand ready to make your next project as easy as we make it look.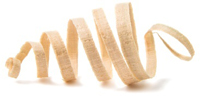 Complimentary Consultation
Let's talk about the details of remodeling any of the bedrooms in your home, today!
Click here 
---
What Our Clients Say
We purchased our home with the intent to remodel the bedroom- it had so much potential that the previous owners ignored.  Anthony has done some work for my husband's business, so we asked him if he would put together a proposal.  Needless to say, it was very thorough and detailed, as was his work after we hired him.
Elizabeth & Carmine D.