The quality of your construction is proportional to the type of material that is used throughout the project. The old adage "you get what you pay for" has never rung truer when it comes to materials used in a construction project.
Material matters.
You'll be given material options along with enough information to make decision and move forward with your project, leaving you in full control.
 The art of design married with the skill of precision.
How it all comes together makes sourcing better material so worth it.  If you don't believe it, believe that we do and trust that we've seen firsthand the troubles that come with compromise on material.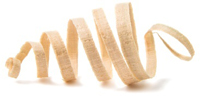 Complimentary Consultation
Let's talk about the materials you'd like to use on your next project.
Click here 
---
What Our Clients Say
Having very little experience with construction in general, my kitchen redesign was confusing from the beginning.  I knew that I wanted a certain look and feel for it and wanted to be involved with the material selection and purchasing.