Designing a custom home is similar to holding a blank canvas; it's empty, just waiting to receive sketch, form and color.  You'll be able to make sure that your non-negotiable items are understood and some new ideas may come up along the way.  Your new home will be to your liking and satisfy a desire for design and functionality.  When it's complete, the interior and exterior design will distinguish your home as a work of art.
Home is where the art is.
There are may steps and phases that happen to make your custom dream home a reality- we'll be there to guide you every step of the way.
If you can imagine it, we can build it.
Understanding what it takes to build a custom home is one thing.  Being able to successfully do it is another – that's where we come in.

About Virga Woodworking
Virga Woodworking has been serving clients in Westchester County and Fairfield County for nearly a decade.  Our specialty is custom cabinetry, custom furniture or building your custom home from the ground up.  We are also a home improvement company, so even if it's not a custom project, per se, we still stand ready to make your next project as easy as we make it look.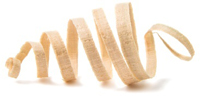 Complimentary Consultation
Get in touch today and let's discuss the large and small details of your custom home.
Let's Talk
---
What Our Clients Say
Anthony and his team took great care when we hired them to remodel our home.  We found them to be knowledgeable, trustworthy and most of all, clean.
Mel & Susan Klein