Custom furniture is arguably more art than it is furniture.  Some of our clients consider the furniture we've done for them museum quality, but we prefer they use and enjoy them, not rope off for admiration.
Bringing you the best traditions of our craft.

Whether it's storage, display or to hold you as you lay, each piece is given an abundance of care, skill and finesse.  From concept and development to fabrication and production, your custom furniture will embody your sense of style; after all, it's you who inspires each piece, we just build them.
Furniture that's remarkable, handmade, and yours.

Each piece has a unique feel that can't be copied by anyone else. It's your own taste and preference that shaped the design, and will be yours and yours alone.
About Virga Woodworking
Virga Woodworking has been serving clients in Westchester County and Fairfield County for nearly a decade.  Our specialty is custom cabinetry, custom furniture or building your custom home from the ground up.  We are also a home improvement company, so even if it's not a custom project, per se, we still stand ready to make your next project as easy as we make it look.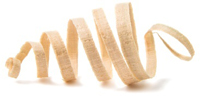 Complimentary Consultation
Get in touch today and lets talk about the details of your next custom furniture project.
Click here 
---
What Our Clients Say
We commissioned Virga WW to build us a new media center.  Anthony took his time to ensure that we considered all the options available to us.  Very happy, highly recommend.
Morty & Roslyn S.