When you choose to put a Virga Woodworking Custom Cabinetry project in your home or office, you  not only maximize your space, but you get a handcrafted product that will out last anything bought from large chains or cabinet resellers.  Off-the-shelf cabinetry is an option that comes with standard sizes, colors and limited options.
Designed for how you operate.
We understand that you may prefer things a certain way.  That's the beauty of a custom kitchen – you can have it your way.
Built for the next generation.
From wood selection and design to construction and functionality, it's all at your disposal and we're here to deliver it to you.  Each piece receives meticulous attention from our craftsmen and a thorough quality check before it leaves our woodshop.
About Virga Woodworking
Virga Woodworking has been serving clients in Westchester County and Fairfield County for nearly a decade.  Our specialty is custom cabinetry, custom furniture or building your custom home from the ground up.  We are also a home improvement company, so even if it's not a custom project, per se, we still stand ready to make your next project as easy as we make it look.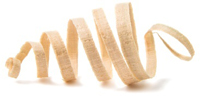 Complimentary Consultation
Get in touch today and let's talk about your next custom cabinetry project.
Click here 
---
What Our Clients Say
After buying a complete kitchen at Home Depot in our previous home, we swore never again!  The peace of mind and end result of our custom cabinets were worth the extra money. And Anthony and his team couldn't have been more helpful.
Rochelle & Ben R.