Whether you're renovating a master bathroom, adding an extension or building your dream home, you're emotionally (and financially) invested in a desired outcome.
It's personal.  We get it.
Each project gets the same treatment, regardless of its type.  That very same motto that has allowed us to continuously work on some interesting and challenging projects.
The art of design married with the skill of precise execution.
Each client is as unique as their project; we've rarely found two the same.  And so, when your project is complete, it allows us all to celebrate the end of our craftsmanship journey, but a beginning – filled with the new improvements that you'll enjoy for years to come.
About Virga Woodworking
Virga Woodworking has been serving clients in Westchester County and Fairfield County for nearly a decade.  Our specialty is custom cabinetry, custom furniture or building your custom home from the ground up.  We are also a home improvement company, so even if it's not a custom project, per se, we still stand ready to make your next project as easy as we make it look.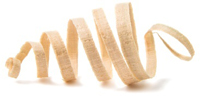 Complimentary Consultation
Get in touch today and let's discuss the important details of your next project.
Let's Talk 
---
What Our Clients Say
Two dear friends referred us to Anthony for custom gates for our summer home in East Hampton.  We couldn't be happier with Anthony and Ney.  Every time we return to our home, we are reminded of the wonderful work they did.
Phil & Nancy S.