It starts with a vision. Whether you see it or not – it's there.
The beauty of vision is you may have your own.  We can help you see what else is possible, too.  Anyone that's undergone a major renovation or built a new home already knows it can be quite stressful.   You'll appreciate that we have a project discovery process to remove the unnecessary headaches when it comes to your next construction project.
A process designed so simple, it's complicated.
At our 1st meeting we'll have a very open and thorough conversation about what you'd like done, things that make you more comfortable and what your expectations are.

Listed below are a few items we'll talk about:
Your vision for the project
Time frame allotted for completion of all work
Any change in living situation (depending on the project)
Budgetary requirements
Whom you expect to be managing your project. Not sure? Check out our VW Artisan Contractor Program
With your confirmation appointment, we'll send you a checklist of items that will help you think about and plan prior to starting your project with us.
About Virga Woodworking
Virga Woodworking has been serving clients in Westchester County and Fairfield County for nearly a decade.  Our specialty is custom cabinetry, custom furniture or building your custom home from the ground up.  We are also a home improvement company, so even if it's not a custom project, per se, we still stand ready to make your next project as easy as we make it look.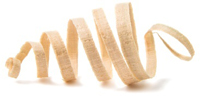 Complimentary Consultation
Let's discuss the important details of your next project.
Let's Talk
---
What Our Clients Say
I was impressed with Virga Woodworking from our 1st meeting. Anthony showed up prepared and on time (which was refreshing). He was able to help me see the pros and cons of what my initial idea was. There was no pressure to sign anything nor was he pushy about his ideas. In the end, I was extremely pleased with his work.
Cathy I.